10 October 2018, 15:55 | Updated: 10 October 2018, 16:00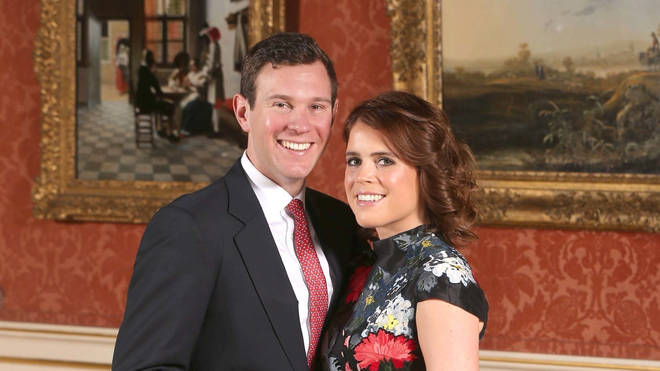 From the bridal bouquet to the venue flowers, here's what we know about Princess Eugenie's royal wedding ensemble.
Who is Princess Eugenie's florist of choice?
The Queen's grand-daughter, Princess Eugenie, 28, has opted for an A-list florist for her bouquet designs.
It is reported that the royal bride-to-be has hired Rob Van Helden, who has also worked for the likes of Elton John and Pierce Brosnan.
The Dutch-born florist has a penchant for natural-looking arrangements, and has said in the past: "I like designs to look natural and not contrived.
"I love to work with a mass of one type of flower, as this is the way in which flowers tend to grow in the wild, and I particularly like to try to incorporate fruit, vegetables and herbs in to my work."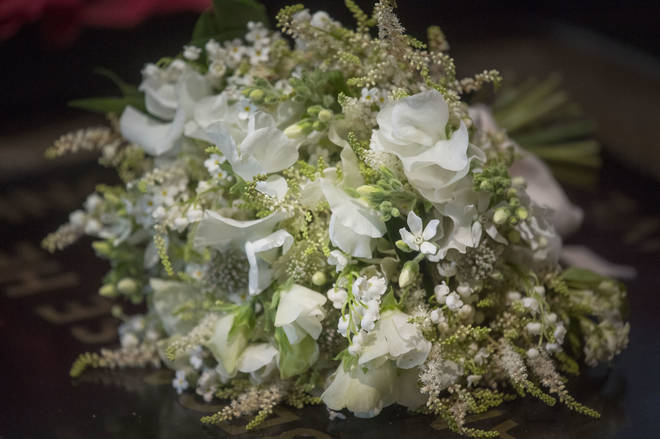 What will Princess Eugenie's bouquet be like?
It is traditional for a royal bride to use myrtle in their bouquets, which stems back from Queen Victoria's wedding day. Kate Middleton, Meghan Markle and Eugenie's mother Sarah Ferguson all included sprigs of from a plant grown from the myrtle used in the Queen's wedding bouquet in 1947.
Princess Eugenie and Jack Brooksbank have also encorporated certain flowers onto their official pieces of china, which include vines of ivy to signify their home at Kensigton Palace – Ivy Cottage.
READ MORE: Princess Eugenie's wedding cake flavour revealed, and we defintely want a slice!
There is also the white rose of York, which is the symbol to Eugenie's family name, and English wild bluebells and forget-me-knots for a more 'rustic' feel.
Many will recall Sarah Ferguson, Eugenie's mother, carry a unique "S" shaped bouquet, and it is possible that the young royal will pay tribute to the fancy design in her arrangement.