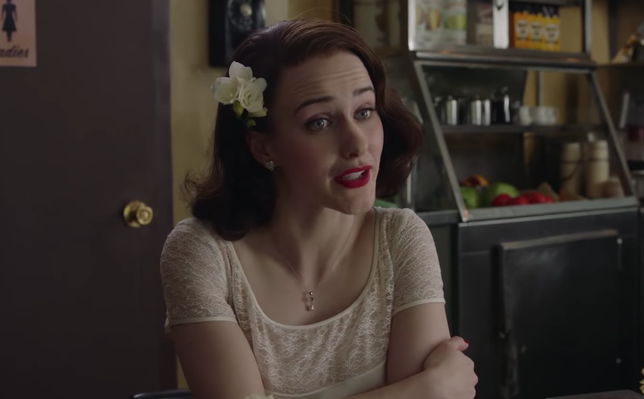 Photo Source: YouTube
Grab a marvelous opportunity in New York City next month, with a role on the hit Amazon series "The Marvelous Mrs. Maisel," continuing its casting for background actors for its second season. Plus, a true-crime recreation series is casting supporting roles, and a play is looking for an actor who looks like Daniel Craig.
"THE MARVELOUS MRS. MAISEL"
Join the second season of Amazon's "The Marvelous Mrs. Maisel" in a background role. Talent, aged 18–45, is wanted to portray 1950s Catskills resort staff members. Talent must be comfortable working around atmospheric smoke and not have wool allergies. Shooting will take place on June 7–8 in New York City. Pay is $182 for 12 hours or work or SAG rates for union members. Apply here!
"SHATTERED" – 204 – 2.0
"Shattered," a true-crime recreation show that airs on the Investigation Discovery network, is currently casting two supporting roles for an upcoming episode shoot. A young male actor, aged 13–15, and a male actor, aged 30–37, are sought to play the roles of young Tom and Richie, respectively. The episode will shoot the week of May 28 in the New York and New Jersey area. Pay is $65 per half day. Apply here!
DANIEL CRAIG LOOK-ALIKE
A male actor, aged 35–54, who resembles Daniel Craig is wanted for an action-adventure play. Rehearsals begin June 15, with performances over six days beginning July 15 in NYC. Pay is $800. Apply here!
Check out Backstage's New York City audition listings!