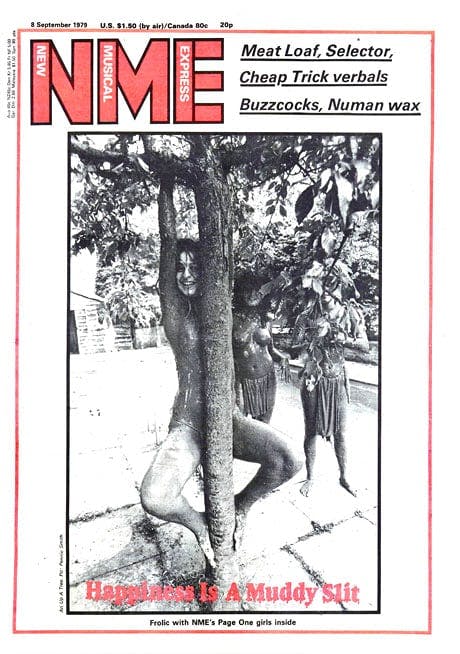 1986
The July cover is The Jesus and Mary Chain. Mat Snow, who profiles the band inside, gets equal billing. The cover headline is "PLAYING DEVIL'S ADVOCATE: MAT SNOW NAILS THE MARY CHAIN." This is the year that the BBC bans the single "Some Candy Talking" for making heroin sound too appealing, although singer Jim Reid has claimed it is not about heroin at all. The band had released their seminal album Psychocandy the year before. In a review of November 1985, NME's Andy Gill calls it "a great citadel of beauty whose wall of noise, once scaled, offers access to endless vistas of melody and emotion." You can buy the 1986 Mary Chain cover issue on eBay for 10 pounds, British sterling.
1997
I buy my first copy of NME at ten years old from a newsagent's in a seaside town in rural England, where my family is on holiday from London. The background is yellow and the members of Radiohead are arrayed in front of it with blank expressions on their faces. I read it from cover to cover in my bedroom. Other bands featured on the cover include The Lightning Seeds, Gene, and Atari Teenage Riot. From reading NME (and Melody Maker and Select and, I'm embarrassed to say, Kerrang!), I develop the mistaken notion that one's musical allegiances represent the most important thing about a person, and that one can tell how good a person is by the music they listen to. Every Saturday I go to the record store and figure out how best to use their three-classic-albums-for-£20 deal to learn the complete history of rock and roll.
2005
Perhaps in another decade or so, the early- to mid-2000s won't feel so embarrassing. The R&B of this period has already been redeemed, the stylish minimalism of its music videos (Aaliyah's "We Need a Resolution," Destiny's Child's "Say My Name") feeling classic in retrospect. But the British indie mini-boom of this period is hard to look fondly upon. The Kaiser Chiefs are on the cover of NME this year. Inside the magazine we will also find Coldplay and The Stereophonics. White men playing guitar music is at such an incredibly dull pitch that the brief spate of post-punk-inflected groups like Interpol and The Futureheads feels like something new. Or, rather, something old that might be a lifeboat out of the postmodern everythingness that has us all feeling like there's no longer anything alt under the sun.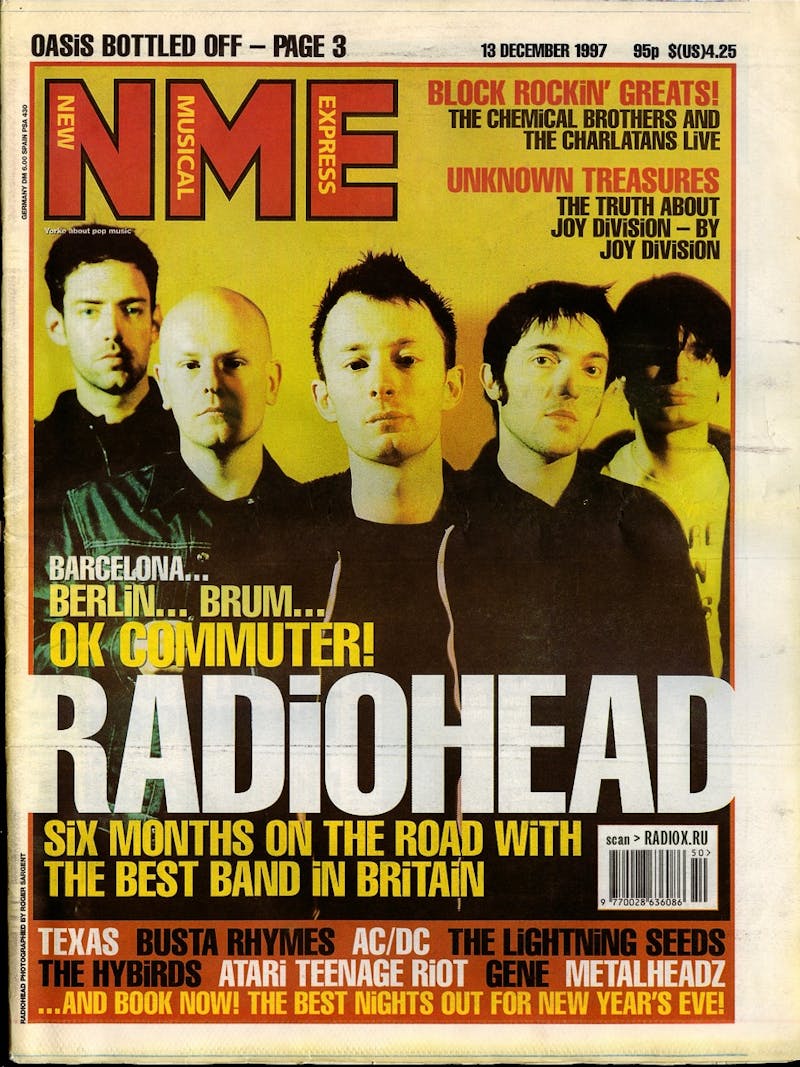 2018
It is not possible to recreate completely the first time you turned the page that changed everything. NME opened doors in the minds of many young people, and that door led into culture. My memories of that experience are completely defined by the fact that I was a child, and so my headlong sprint into the new and magical world of guitar music represented something like an entry into the world. Here is a way to be, NME seemed to say, even though that wasn't quite true. I identified with music to the total exclusion of everything else, to the extent that it ended up separating me from people more than it connected. But that itself is a special memory. The rustling of the low-quality paper of the New Musical Express exists in my mind as a sensory artifact of trying to become a person. It's going now, and we can't regret that too much. Music and music journalism have changed, in many ways for the better. The sense memories of today's kids entering personhood will be different. But they're forming all over the world, every day, right now. Viva the meaning of music journalism to ten-year-olds; viva NME.