After another trippy installment of the DC Universe's Doom Patrol looks to continue this crazy rollercoaster of a season as Robotman, Negative Man, and company deal with the possible end of the world?!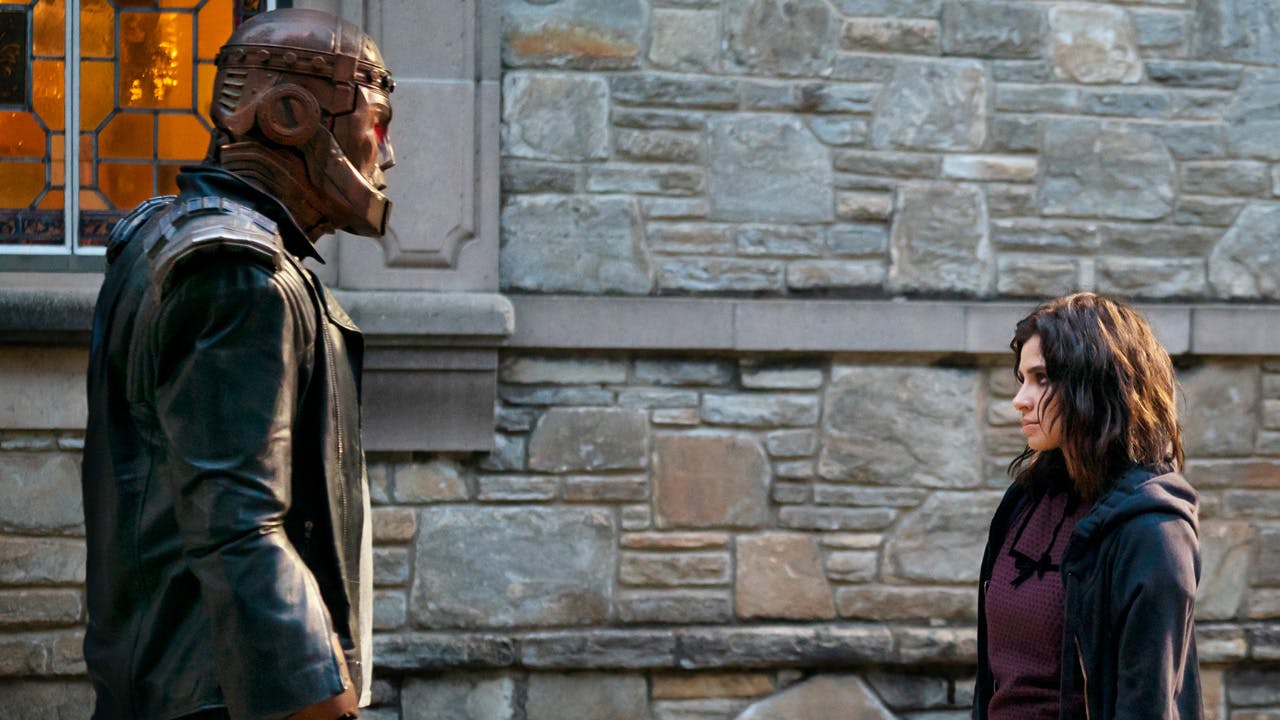 Doom Patrol continues to fire on all cylinders and today's installment was another prime example as the team banded together, in their own unique ways, to take on a very creepy cult and its followers in order protect a new friend, although they may not have exactly been successful in their mission.
With that threat intensifiyng, next week's installment will put all of our heroes on high alert yet again as they deal with the possible end of the world?! 
DOOM PATROL reimagines one of DC's most beloved groups of Super Heroes: Robotman aka Cliff Steele (BRENDAN FRASER), Negative Man aka Larry Trainor (MATT BOMER), Elasti-Woman aka Rita Farr (APRIL BOWLBY) and Crazy Jane (DIANE GUERRERO), led by modern-day mad scientist Niles Caulder aka The Chief (TIMOTHY DALTON). Each member of the Doom Patrol suffered a horrible accident that gave them superhuman abilities, but also left them scarred and disfigured. Traumatized and downtrodden, the team found their purpose through The Chief, coming together to investigate the weirdest phenomena in existence. Following the mysterious disappearance of The Chief these reluctant heroes will find themselves in a place they never expected to be, called to action by none other than Cyborg (JOIVAN WADE), who comes to them with a mission hard to refuse. Part support group, part Super Hero team, the Doom Patrol is a band of superpowered freaks who fight for a world that wants nothing to do with them.
Doom Patrol features:
Timothy Dalton as Niles Caulder/The Chief
Brendan Fraser as Cliff Steele/Robotman
Matt Bomer as Larry Trainor/Negative Man
April Bowlby as Rita Farr/
Elasti
-Woman
Joivan Wade as Victor Stone/Cyborg
Diane Guerrero as Kay Challis/Crazy Jane
Phil Morris as Silas Stone
Alan Tudyk as Eric Morden/Mr. Nobody

Doom Patrol returns with a brand new episode on March 8