For your eyes only: Aston Martin unveils flying car concept – and hints that we might see James Bond flying one soon
Aston Martin is entering the race to the skies. The British luxury car manufacturer unveiled an autonomous, hybrid-electric, personal aircraft concept at the 2018 Farnborough Air Show – and now hints that the flying car might soon be the vehicle of choice for James Bond.
The Volante Vision Concept (VVC) is capable of vertical take-off and landing and features plenty of high-spec details that the Aston Martin brand is famous for.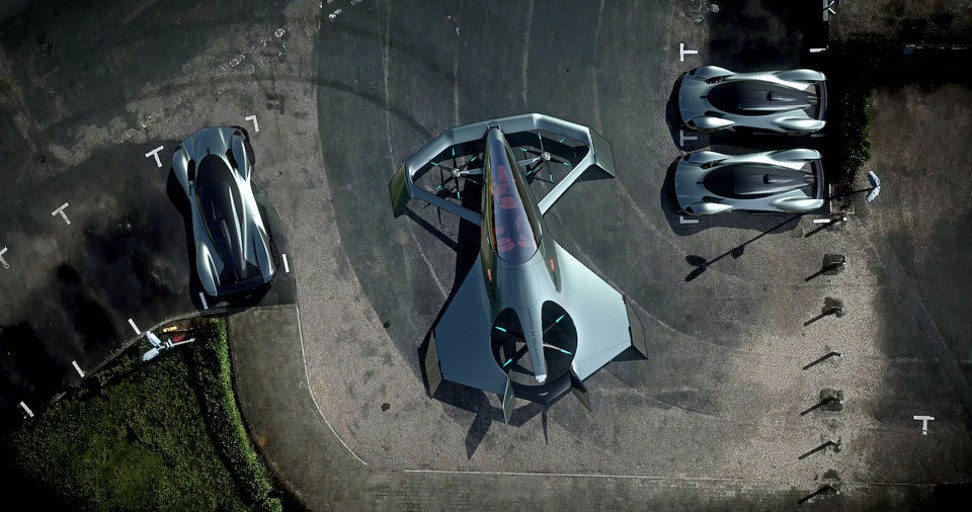 The Volante, which is named after the Italian word for "flying", was produced in partnership with Cranfield University and is powered by Rolls-Royce with the aim of bringing "luxury personal transportation to the sky".
Aston Martin says it has yet to price the vehicle, but the figure is expected to be about £7 million (US$9.2 million).
Vette or Volante – which car would you choose?
Buyers will have some time to wait, though. The marque says it is currently conducting customer research and analysing feedback – and adds: "Should it go into production, it will be around the mid-2020s."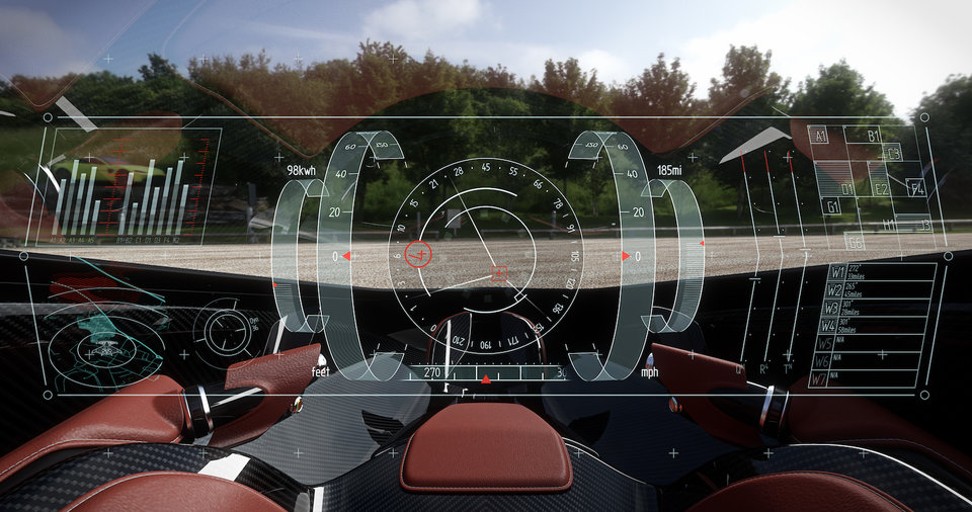 Aston Martin president and CEO Andy Palmer says growing urbanisation and overpopulation is at the heart of the concept's design.
"We need to look at alternative solutions to reduce congestion, cut pollution and improve mobility," he says. "Humans have always spent on average, one hour commuting to and from work. The distance we live from our workplace has been determined by the methods of transportation available."
The VVC would enable people to travel further for their hourly commute, and enable them to live further away from their work, Palmer says.
"Cities will grow, and towns that are today too far away from cities to be commutable will become suburban," he says.
Aston Martin executive vice-president and chief creative officer Marek Reichman adds the world is at "the beginning of a new generation" of urban transport.
Classic car detectives close in on James Bond's long-lost Aston Martin DB5
"Vertical mobility is no longer a fantasy," he says. "We have a unique chance to create a luxury concept aircraft that will represent the ultimate fusion of art and technology."
Although the Volante is designed with an autonomous future in mind, Aston Martin says it aims to keep the driving experience at the centre of its craft.
"True to our DNA, the VVC is very much a vehicle that could be fun and engaging to 'drive'," the marque explains.
A long-standing relationship with 007
More importantly, though, when asked about whether we could see James Bond flying one of the cars soon, an Aston Martin spokesperson says: "We have a long-standing and special relationship with EON [the production company behind the James Bond films] and we hope to work together again in the future."
If that's not enough to get martinis shaking in anticipation, then we don't know what is.
Want more stories like this? Sign up here. Follow STYLE on Facebook, Instagram and Twitter
This article originally appeared on Business Insider.